For as long as I can remember, I have always loved quotes.  In fact, in high school, I used Print Artist to make signs with some of my favorite quotes on them.  While most of my friends had posters of their favorite singers/actors/sports teams, I had quotes up on my wall.  I may be weird, but I like learning from others and there have been many times where I have felt comforted and/or motivated by quotes.  One of my favorite memories is decorating a foot locker with scrap-booking paper with quotes on them with my mom before I went off to college.  I still have this footlocker to this day.  (If I can "unbury" it in our garage, I may take a picture of it!)  Still to this day I have a file folder of quotes!!  On Mondays I'd like to start sharing some of them with you.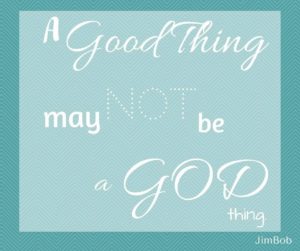 quote by Jim-Bob Haggerton
During the week, I usually listen to Darren Daily as well!  His message today was really good!
Share and Enjoy