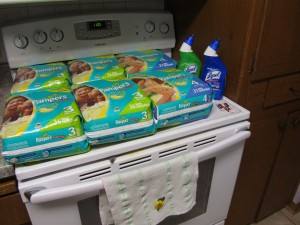 Walgreens: $35.78 plus $3 RR (I also got a gallon of milk that isn't pictured!)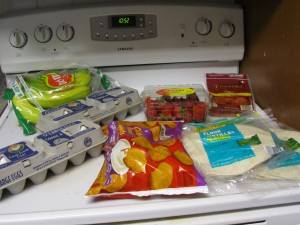 Aldi's $14.16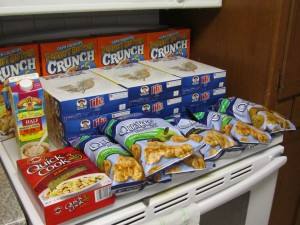 Dillon's: $19.84; 21 items; 31 fuel points; total savings $37.79 (67%)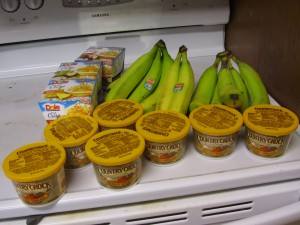 Walmart: $10.10 (learned a new coupon lesson, look for the blog post later on this week!)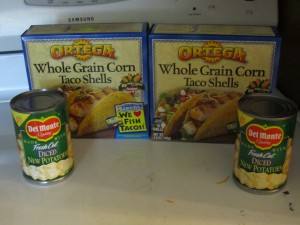 Dillon's: around $3.50 can't find my receipt!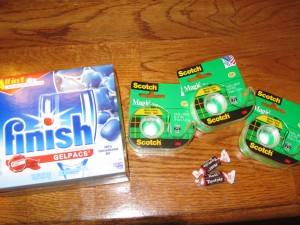 Walgreen's: $1.87 out of pocket and I got $1.50 in RR!  Like paying 37 cents for all!  🙂
We will also be getting milk!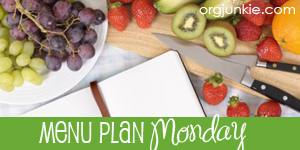 Visit I'm An Organizing Junkie for more menu ideas!
Menu Plan
Breakfast:
cereal & bananas (x3)
oatmeal & juice
Money Saving Mom's Cinnamon Swirl Bread & eggs
waffles
pancakes
Lunch:
Sandwiches, fruit, chips (x3)
chicken nuggets, frozen veggies, fruit
fish sticks, frozen veggies, fruit
pepperoni & cheese tortillas, frozen veggies, fruit
leftovers
Dinner:
Spaghetti, homemade cheesy garlic toast, frozen veggies
Mac & frozen veggies
Honey Chicken,  frozen veggies, beer bread
Beef sausage with new potatoes and green beans, beer bread
BBQ chicken, frozen veggies, beer bread
Cheeseburgers, hot dogs, homemade french fries, frozen veggies
Chicken Enchiladas and frozen veggies
Print your coupons before you head to the store!!
Check out Recycle Bank for coupons too!
New to coupons? Check out my coupon section on my blog and my coupon routine!
(affiliates)
Share and Enjoy