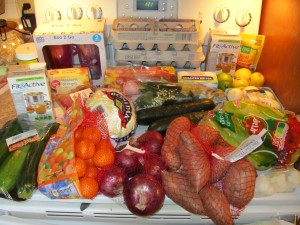 Aldi: $42.64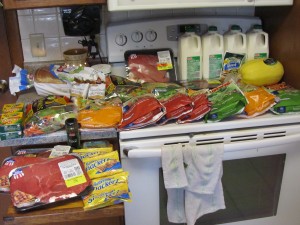 Dillon's: $93.47; total savings $31.69 (26%);  43 items (we had company with special dietary needs, so we got some things that we usually don't get)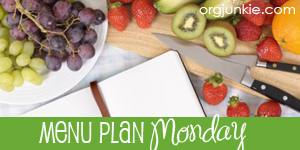 Visit I'm An Organizing Junkie for more menu ideas!
Menu Plan
Breakfast:
cereal & bananas (x2)
egg muffins
eggs & bacon (x2)
Lunch:
lunch meat roll ups (x2)
pepperoni, cheese, crackers
salads (x2)
leftovers (x2)
Dinner:
Herbed Chicken Skewers
Balsamic & rosemary chicken
Spaghetti Squash spaghetti with garden veggie meatballs
Paleo Chicken Piccata
ground beef with onion & zucchini
out to company dinner
Print your coupons before you head to the store!!
Check out Recycle Bank for coupons too!
New to coupons? Check out my coupon section on my blog and my coupon routine!
(affiliates)
Share and Enjoy