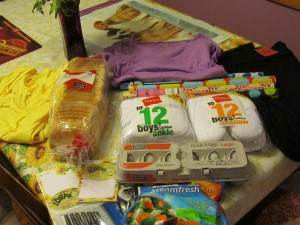 Target: $39.15; total savings $16.10; free bread
I paid $8 for the yoga pants and the yellow shirt, I know that's a little high, but I've been wanting some new yoga pants because mine have a hole in them and the yellow shirt is a present for someone who will love it, so I thought that justified the price.  The other shirt was $2!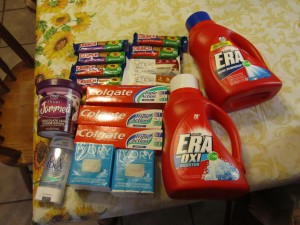 Dillon's: $7.17; total savings $25.15 (81%); 17 items; 21 fuel points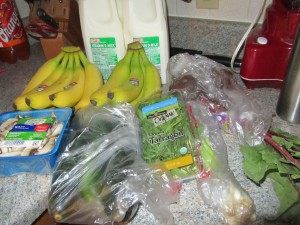 Dillon's : around $15
Did a Sam's run for chicken, dates, and apples!  $30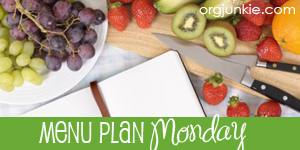 Visit I'm An Organizing Junkie for more menu ideas!
Menu Plan
Breakfast:
cereal & bananas
eggs & bacon (x2)
Lunch:
lunch meat roll ups with cheese & spinach
Fool's Gold (Paleo chicken nuggets)
leftovers (x3)
cheese & crackers
Dinner
hamburger patties and hotdogs
Caramelized mushroom strip steak
leftovers (x2)

Print your coupons before you head to the store!!
Check out Recycle Bank for coupons too!
New to coupons? Check out my coupon section on my blog and my coupon routine!
(affiliates)
Share and Enjoy