I have been planning for the New Year!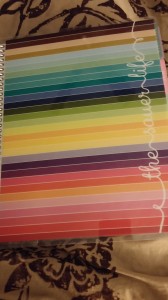 I have my new planner that I'm in LOVE with, it really seems awesome!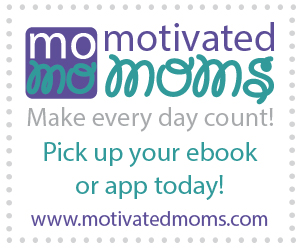 I've bought my Motivated Mom's app!
I have my Gratitude Journal.
My Goals:
I did a horrible job at my goals last year.  I think I was a little overzealous, plus I had no idea that God would place me on a different path.  I'm going to try and be more realistic this year.
Faith:
Memorize 6 scriptures
Participate in at least two Bible Studies
Continue to give
Read a yearly devotional and read at least four other religious books.
Family: 
Read and pray with kids 5x/week
Each kid gets a monthly "date" with Mom or Dad
Have a monthly game night
Sit down as a family to eat dinner at least 4x/week
Monthly date with my husband
Read Moments with You: Daily Connections for Couples (going to try this again!)
Read at least two marriage books.
Personal:
Have quiet time 5x/week
Take weekly baths
Exercise, starting with 1-2x/week working up to 3-4x/week
Drink lemon/honey water daily
Finances:
Pay off credit card
Dave Ramsey Financial Peace University DVD Home Study Kit (9 Week Course) 2012 Release (going to try this again)
The Legacy Journey DVD Home Study Kit (I hope I can get to this this year.)
Have a fully funded 6 month savings
Oils:
Post on FB at least 4x/week
Follow up with 10-15 people a week
Hold at least 6 classes or Make N' Takes
Be Gold rank
House:
Do Motivated Mom's 5x/week
Blog:
I have been a little discouraged when it's come to my blog.  It's not growing like I'd like and I'm not making any money at all.  I know I put it on the back burner after I started the oils.  I have a feeling that is going to stay the same this year.  I am getting frustrated because I don't feel like I'm reaching people or really helping.  However, I'm not ready to totally walk away either.  I would like to hear from people about what they would like to see posted on the blog.  So until I feel called to focus more on the blog or start hearing from readers, I will try to post 2-4 times a week.  I am planning on doing a weekly oil post, switching Thankful Thursday to Gratituesday, doing a weekly post on the monthly Parenting Challenge, and every once in a while another post.  As always, please feel free to contact me and let me know if you have any questions and/or any suggestions on what you'd like me to post.
I hope you all have an amazing New Year and I hope you reach all of your goals!
Share and Enjoy