What are essential oils?  Here is an awesome video explaining what they are and how they work.
Thank you Mandi.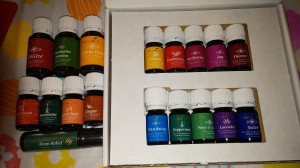 How I Got Started
My daughter would get terrible growing pains.  She would scream for hours and wake up most the people in our house.  It was horrible, aggravating, nerve racking and downright exhausting for everyone.  It was terrible.  She got them when we were visiting my aunt and even she couldn't believe how atrocious it was!  We tried everything.  I even talked to our doctor about it and he said to just give her ibuprofen.  I'm not okay with giving her medicine that often.  When a friend of mine posted about essential oils helping her son with growing pains, I asked her how quickly she could come over and talk to me about them.
When she left, I had samples of PanAway for her growing pains and another sample.
I ordered my Premium Starter Kit shortly there after.
The funny thing?  PanAway didn't work for my daughter!  🙁  But that's ok, I didn't give up.  Because to me, these oils are about hope and potential.  I knew we could find something to work for us, I just might need to be patient.
And sure enough, I was right.  We've found a good combo: Valor, Peppermint, and Peace & Calming.
However, we have pretty much eliminated my son's constipation!  🙂  While the diluted Di-Gize did work, the constipation cream I "cooked" up brought us the best results.  It's now been a week or so since I put it on him, and he hasn't had any issues.  Another  blessing from God!  The constipation cream has also helped my daughter and me!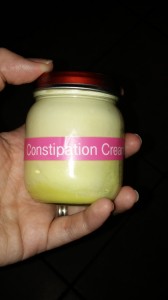 We use oils on a consistent basis and I love how we haven't touched medication since I bought the kit in April.  These truly have been life-changing for us!  Now my hope and prayer is that they can be as life-changing for my mom, whom has many medical issues.
Here is an online version of The Lemon Dropper handbook.
Please note that I'm not a doctor.  Please consult a doctor for any medical concerns.  This information is not intended to treat, diagnose or cure anything.  
Share and Enjoy